Competing Priorities: Lake Levels
Panel Discussion
Water levels in the Catawba-Wateree chain of lakes are a result of natural environmental factors combined with Duke Energy's operation and management of the dams and hydroelectric generation. While goals are established that target maintaining water levels where they benefit most interests, establishing those goals require tradeoffs and balancing risks. When natural environmental events overwhelm the ability to maintain water levels within the target range, the region is impacted in many ways. This discussion will bring to light some of those impacts and the risks that are created by decisions made.
Moderator Brad Boris Director of Water Resources,
City of Morganton
×

Close modal window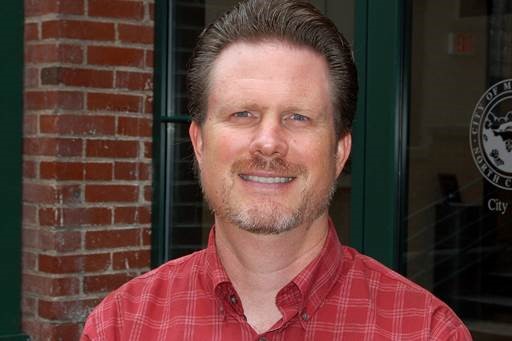 Brad Boris
Director of Water Resources,
City of Morganton
Brad earned a Bachelor of Science degree in Biology from Bowling Green State University in Ohio. He holds a North Carolina Grade A-Surface Water Treatment Operator certification and a North Carolina Grade 1 Physical/Chemical Water Pollution Control System operator certification. In addition, as a member of the Class of 2015, he has completed the Municipal Administration course at the UNC-Chapel Hill School of Government.
Brad has more than 25 years of service in the municipal drinking water and wastewater industry. He is currently the Water Resources Director for the City of Morganton, North Carolina (NC). Prior to his current position, he served as the Laboratory Manager for the Town of Butner, NC, Water Process Supervisor for the City of Raleigh, NC, Water Plant Supervisor for the City of Asheville, NC, and Superintendent for the Broad River Water Authority of Rutherford County, NC.
Brad serves on the Board of the Catawba-Wateree Water Management Group as Secretary/Treasurer and is active with the Regulatory Action Committee of the North Carolina League of Municipalities.
Perspective: Public Utility Radford Thomas Director of Public Utilities,
City of Lenoir
×

Close modal window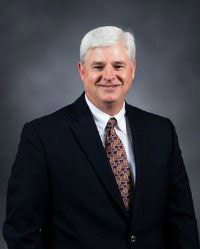 Radford Thomas
Director of Public Utilities,
City of Lenoir
Radford L. Thomas was selected Director of Public Utilities of Lenoir, NC in 2011. He has worked in local government for 25 years with the majority of his time spent working as a town or city manager in several cities across North Carolina including Newton, NC and Eden, NC. He also spent 10 years working in the non-profit sector as the Executive Director of a hospital foundation and as president of the Chamber of Commerce in Lexington, NC. A native North Carolinian, he is a graduate of Appalachian State University where he received a BS in Political Science with a concentration in local government management and administration. He has received certificates in Municipal Administration from the School of Government at the University of North Carolina-Chapel Hill, completed the Public Executive Leadership Academy through the School of Government at UNC-Chapel Hill and received a certificate in Non-Profit Management through Duke University. He also completed the ICMA Gettysburg Leadership Institute and holds certifications in Water Distribution and Wastewater Collections. He is a member of ICMA, the North Carolina City and County Managers Association, NC chapter of the American Water Works Association, NC Waterworks Operators Association and the NC Rural Water Association. In 2015, he visited the island country of Timor-Leste while participating in a Fellowship Program sponsored through a partnership between the US State Department and the International City/County Managers Association.
Perspective: Recreation John Searby Executive Director,
The Riverkeeper Foundation
× Close modal window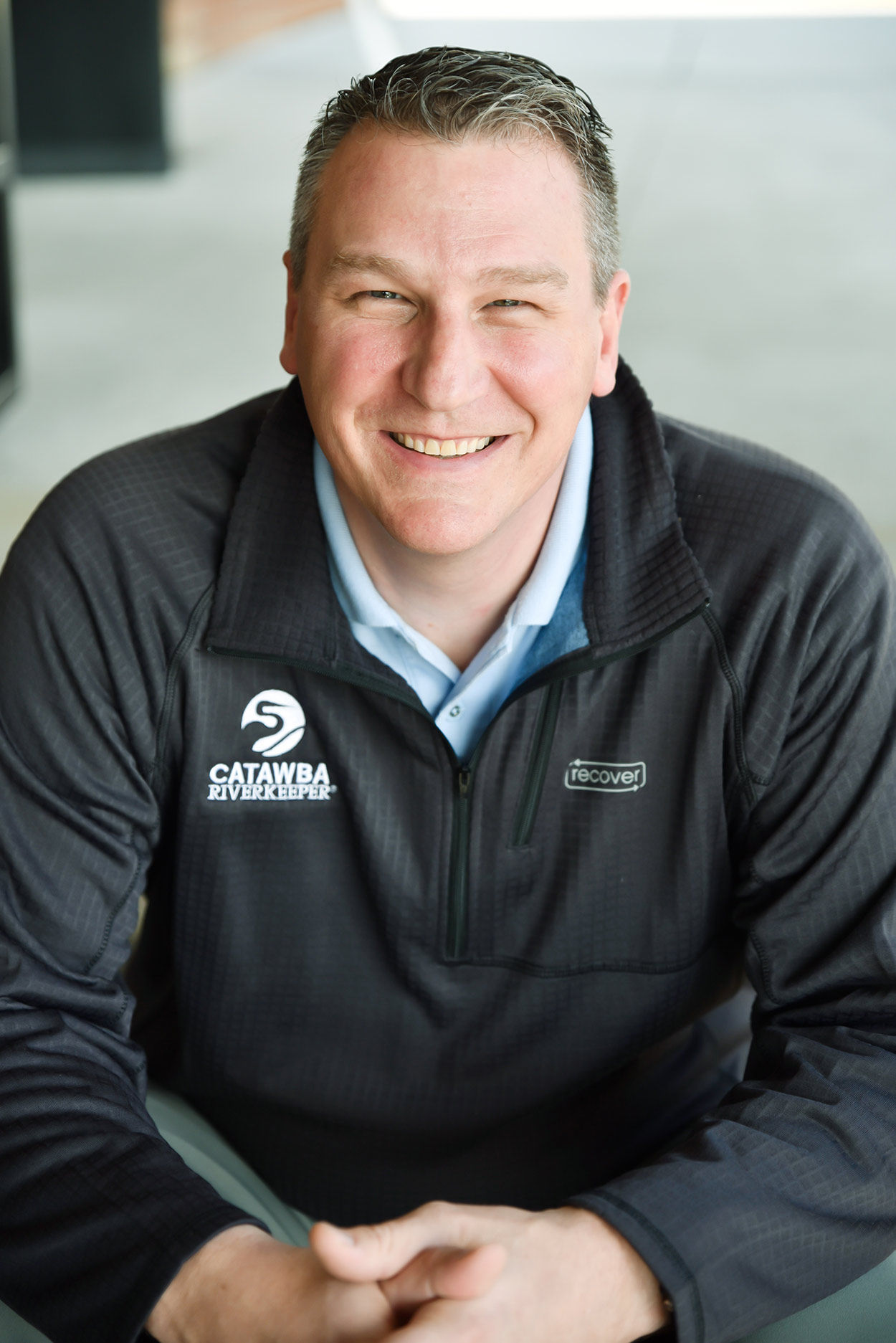 John Searby
Executive Director,
The Riverkeeper Foundation
As Executive Director, John is responsible for the overall leadership of the Catawba Riverkeeper Foundation and serves as its primary fundraiser, visionary, and relationship developer. John brings a diverse background in coaching, athletic administration, fundraising, design, marketing, sponsorship planning, and sales management to the Catawba Riverkeeper Foundation.
John grew up in Central Illinois where his passion for the outdoors began while bird hunting with his grandfather. John attended Milligan College in Johnson City, TN, where he was a 3-year starter and captain of the basketball team. John fell in love with the mountains of East Tennessee while earning a Bachelor's Degree in History and English from Milligan College and a Master's Degree in English from Tennessee Tech University. After college, John embarked on a ten-year basketball coaching journey at Gardner-Webb University, Tennessee Tech University, Lincoln Christian University, and Auburn University before working in athletic administration at Bradley University. Following his time in athletics, John worked in the business world for XOS Digital, Downstream Design, and Adams Outdoor Advertising.
John currently resides on Lake Wylie in Belmont, NC with his wife, Jessi, and two children, Jack (14) and Josie (11). During his free time, he enjoys all things outdoors – kayaking, hiking, mountain biking, trail running, camping, bird hunting, and fishing as well as consuming as much American History as possible. John also serves the Charlotte region and Catawba-Wateree River Basin as a Member of the Board of Directors of the Carolina Raptor Center, and a member of the Board of Directors of the Catawba-Wateree Relicensing Coalition.
Perspective: Property Owners Shirley Greene Vice Chair,
District 2, Fairfield County Council
× Close modal window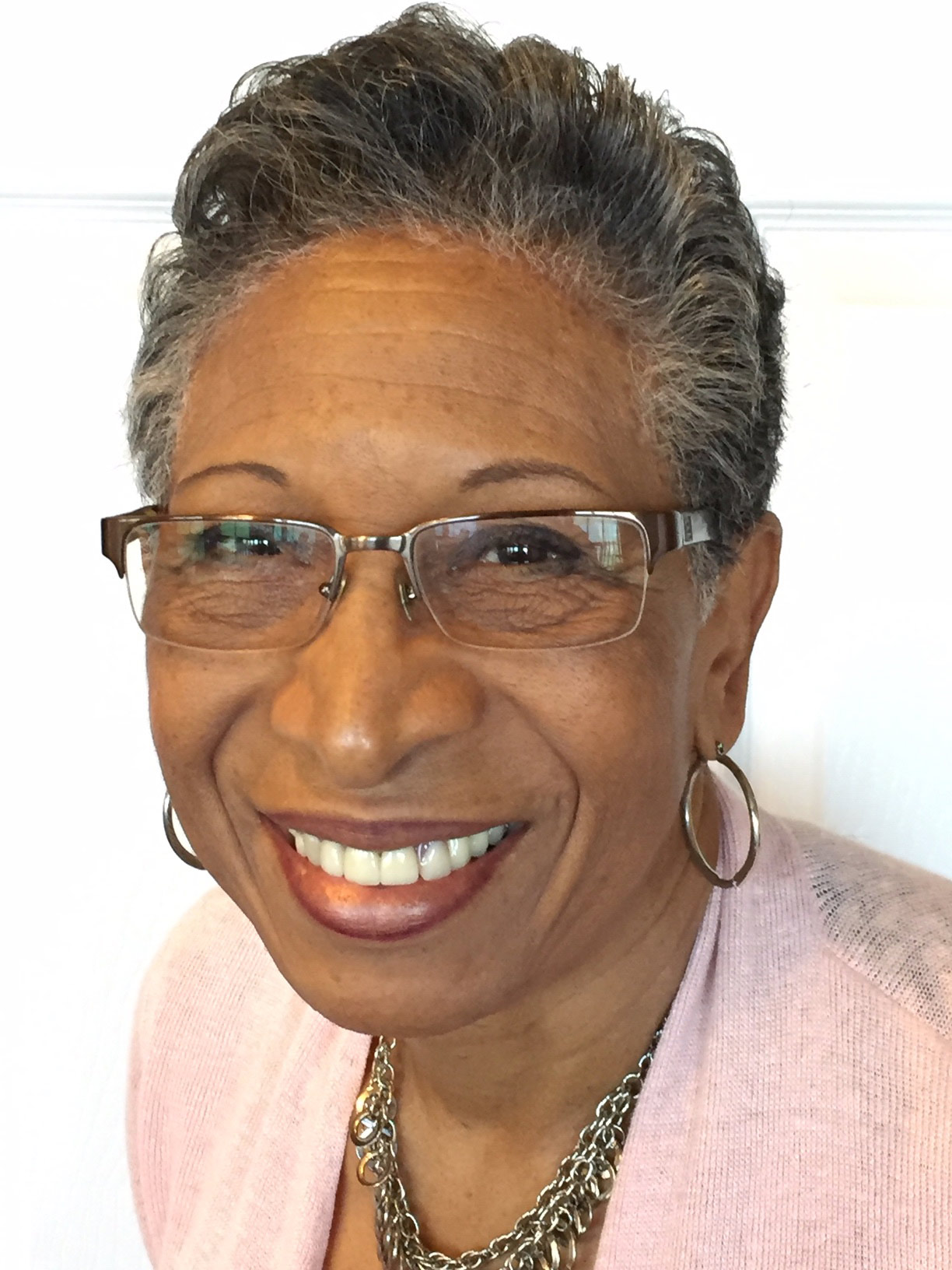 Shirley Greene
Vice Chair,
District 2, Fairfield County Council
Shirley and her husband retired to Lake Wateree, lower basin of the Catawba River, in 2001.
Currently she volunteers her time and talents to advocate for issues about which she is passionate: Lake Wateree Association, Catawba Riverkeeper Foundation, Catawba Wateree Water Management Advisory Group, Catawba Wateree Relicensing Coalition and Duke Energy Comprehensive Relicensing Agreement - stakeholder.
Shirley was elected to represent District 2 on Fairfield County Council, Fairfield County, SC in the November 2020 election. Sworn in January 11, 2021, she was elected Council Vice-Chair.
Shirley earned an undergraduate degree in Economics from Johnson C. Smith University, Charlotte, NC and a master's degree in elementary education from Temple University, Philadelphia, PA. Her range of experiences includes: teacher, teacher-trainer, job placement counselor, cancer control director, cancer program vice-president, training and development director, fundraiser, advocate, mother and grandmother.
Perspective: Habitat & Land Conservation Tim Gestwicki Executive Officer,
NC Wildlife Federation
× Close modal window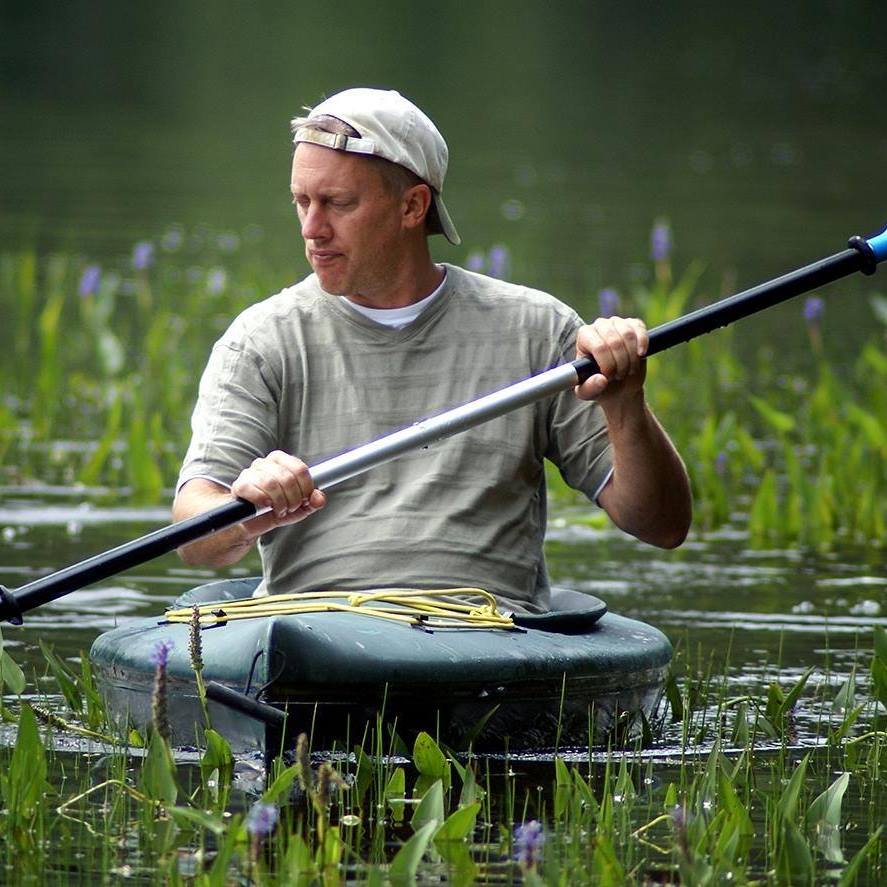 Tim Gestwicki
Executive Officer,
NC Wildlife Federation
Tim Gestwicki, serves as North Carolina Wildlife Federation's Chief Executive Officer.
Tim has been a leader at NCWF for more than three decades, becoming CEO in 2009. A graduate of the University of North Carolina, Tim has the proven ability to analyze conservation issues and apply effective management and creative techniques to address problems in a successful and equitable way. Tim has established creative programs for private lands restoration, founded grassroots campaigns and initiatives, forged unique partnerships, and been a leader in North Carolina's conservation community. Fourteen years ago, Tim established NCWF's first community wildlife chapters, and they are still flourishing. He led NCWF to be the National Wildlife Federation's fastest growing Certified Wildlife Habitat program in the nation. He is constantly striving for further engagement and inclusiveness in NCWF's work, and his efforts have been recognized with multiple national and state awards from a wide array of partners and organizations. He is often seen testifying in front of elected officials or happily sitting in a duck blind.
Perspective: Power & Energy Tami Styer Catawba-Wateree Licensing
Project Manager, Duke Energy
× Close modal window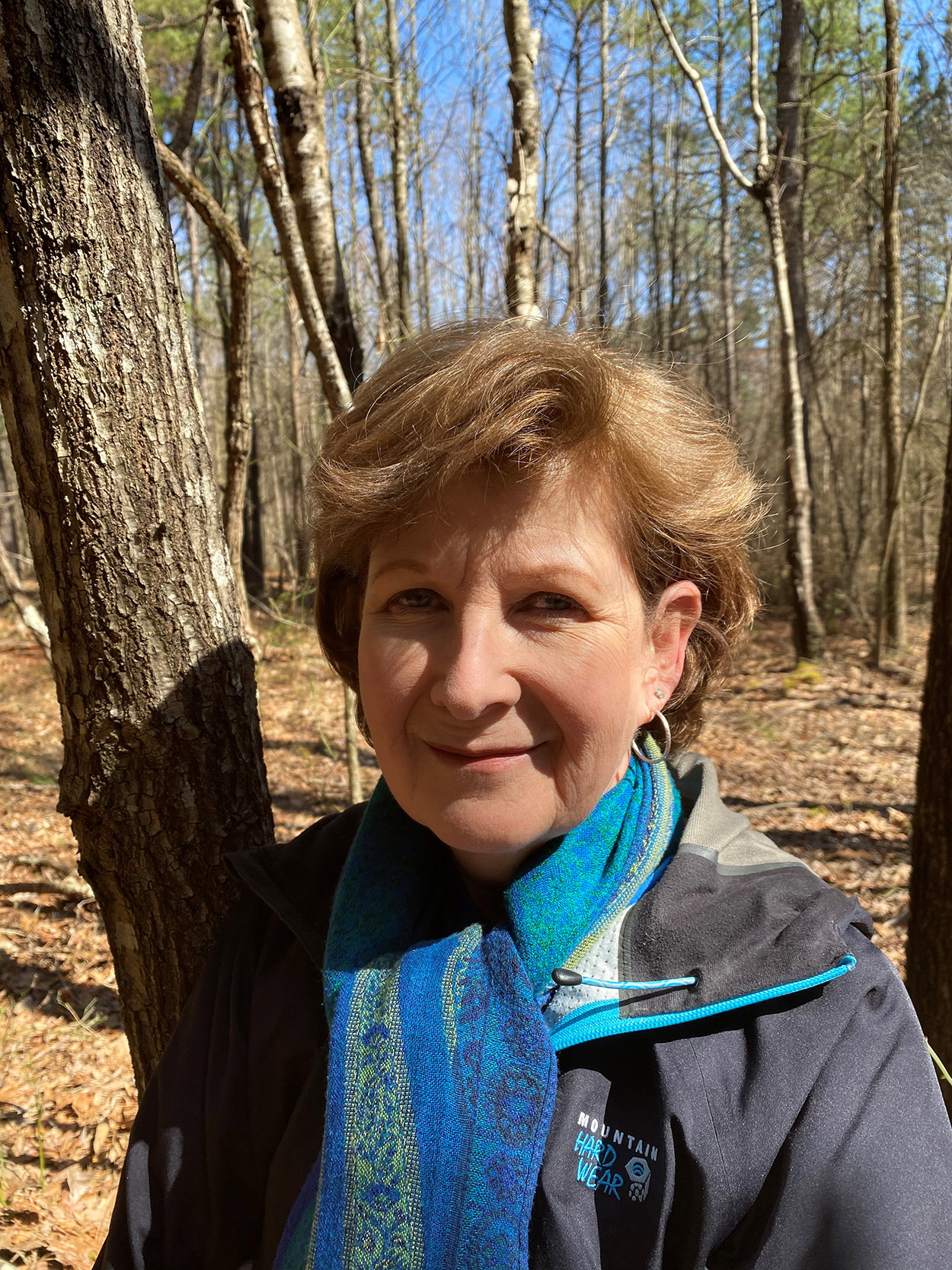 Tami Styer
Catawba-Wateree Licensing
Project Manager, Duke Energy
Tami Styer is the Licensing Project Manager for the Catawba-Wateree Hydro Project with the Water Strategy and Hydro Licensing Group in Duke Energy's Regulated and Renewable Energy Department. Tami graduated from UNC Charlotte in 1984 with a Bachelor of Science in Civil Engineering. Tami has been with Duke Energy for 37 years, working in the environmental arena for several areas of the company. Tami joined the Hydro Licensing Team in 2005 and in addition to her current role, Tami has served as the licensing project manager for the Yadkin-Pee Dee Hydro Project and the Markland Hydro Project on the Ohio River in Indiana.
Click on a Speaker's name to learn more about their unique perspective.